Call Us Now 720-549-9835

About Garage Door Repair Denver CO
In Denver, Colorado, we are one of the top companies when it comes to the repair and installation of garage doors for both commercial and residential needs. As experts in the field, we guarantee our work and can install every type of garage door on the market. Our technicians are highly trained and will work to meet your door's unique specifications.
Garage Door Springs Repair
It is the springs on garage doors that provide the tension to pull the doors up and down. Over time, they may wear out. If this is the case, you may not need to replace your entire door. Instead, call us, and one of our garage door repair Denver CO technicians can arrive on site to complete the repair by replacing the springs.
Garage Door Opener Replacement
When you push your remote garage door opener, a signal is sent to the garage door opener located on the ceiling of your garage. This opener contains the motor that provides the power to open and close your door. Tf you need to have a replacement installed for your garage door opener, we can send a qualified tech to your home or business to get the job done right the first time.
Choosing A New Garage Door
In busy families, garage doors get a true workout. If you have decided to update your home's exterior and want a new look, or if your old garage door is no longer able to do its job, let us help you to choose a new garage door. We'll come to your garage to take the right measurements and order a door that fits your specification. In addition, we can do the installation for you.
Garage Door Offtrack
It is time to immediately stop trying to open or close your garage door if it has gone offtrack. It won't make a correction, and if you continue to try to operate the door, you can actually damage the door and the track, which can lead to costly repairs. Stop operating the door and give us a call. One of our expert garage door repair Denver CO staff will arrive at your home to complete the repair for you.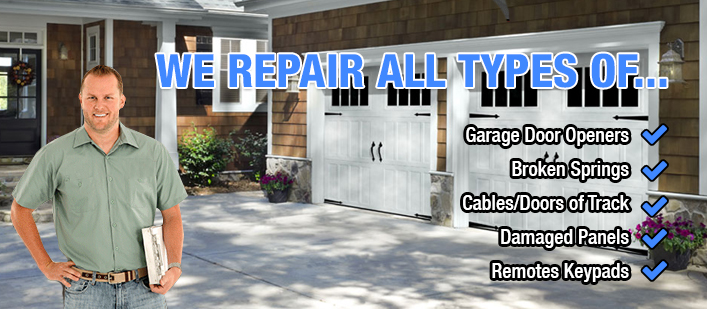 There are springs located at the rear of the garage up near the ceiling which provide tension so that the door opener does not have to work so hard in moving the heavy door up and down the tracks. The tension on the springs helps the movement of the door by expanding on the downward movement of the door, and contracting on the upward movement of the door.
Axiom Garage Door Pros
1700 Sherman St #102, Denver CO 80203
720-549-9835
The Brand We Work With
genie
lift Master
amarr.com
chiohd.com
raynor.com
clopaydoor.com
haasdoor.com
doorlinkmfg.com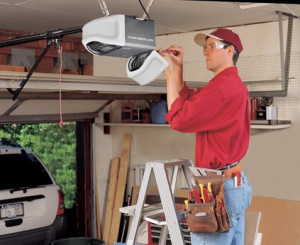 Garage Door Maintenance
Every year, your garage door has maintenance needs to keep operating reliably. Instead of putting it off and running the risk of a major breakdown, why not call us and have one of our garage door techs come to your home to do garage door maintenance. We will check to make sure that the motor and the track are clean and lubricated and check for problems caused by exposure to weather in order to keep in running in tip top condition.
DIY Garage Repair Tips
Not every type of garage door malfunction is major. In fact, there are some steps that homeowners can take if they notice trouble when the garage door is opening or closing. Here are some DIY garage repair tips that might help you to save on a garage door repair Denver service call.
Garage doors open and close using tracks. When these tracks are dirty, you can take a brush to clean them and clear away dirt, debris, and rust. Once you are done, follow up by applying some lubricant such as WD40. Your garage door should run more smoothly. In addition to lubricating the tracks, make sure to check the garage door opener as well and apply lubricant as needed.
Gate Repair
Our repair technicians are fully qualified to repair electronic gates. Whether your gate is at a commercial or residential property, we can take care of it for you. Gate repair may be required after bad storms or when maintenance has been neglected. Give us a call, and one of our technicians will come to your location.